Below you will find a list of instructions on format sizes for your art work etc… and also a list of ideas if you can't think of anything on your own. If you want to design something online that is fine, we will print out to you in the correct format. Email staff@rupert-grint.us Buying traditional birthday cards are good too for those who aren't really artistic! Just be creative and make it fun and personable for Rupert! Contact us if you are unsure about something and we will help! Let's really make this a special keepsake for Rupert's big 20!
1. Types Of Work
Paintings/Drawings
Collages
Cartoons
Diary type letter
Fan letters
Story (humorous, serious, etc)
Poetry
Photography
Birthday Card
2. Themes/Topics
A. What made you a Rupert fan?
B. How do you envision Rupert's acting future?
C. How/when did you realize you became hopelessly devoted to Rupert?
D. Make up your own!
3. Required Format
A. Paper Size
1. 210 mm X 297 mm (long and narrow)
2. Or A4 if you live in Europe
B. Type of Paper
1. Any kind of opaque paper (non-glossy, non-see through)
2. NO foil, thin paper, cardboard, or photo paper
C. Send the ORIGINAL ONLY. Do not send your work photocopied (unless it is photography, then this is fine)
4. Limitations
A. No NC-17 stuff
B. No fan-girly type letters
Example: OMG! Rupes U R so hot! Marry Me! Signed: Mrs. Grint
C. No Spongebob or childish stuff
5. How To Mail
A. In a cardboard envelope that your work fits into neatly, and flat
B. Do Not Fold Your Work
C. If you would like confirmation your work was received, include your email address on a slip of paper and confirmation will be emailed to you.
6. Where To Mail
Michelle Hoeper
PO Box 775
Granite City, Illinois USA 62040-9998
And Don't forget to add your name, state and city with your entry so Rupert sees where all of his wonderful fans are writing him from!
7. Deadline
July 25
Update: Transient
We are very happy to have found an amazing company to create our birthday scrapbook for Rupert. Transient Books is a company that specializes in designing books, scrapbooks and journals and they will be working directly with us to see that everything comes together. Also, we plan to keep you updated on the process, and you will see the end result before we ship it off to Rupert!
Check out TransientBooks so you can get an idea of how this is going to look. Transient here!
More….
The book we are thinking will be black with a red spine. When he opens it we will have an introductory page and then the entries with creme colored paper with your name and your gift…
Ok so here is where you get involved a bit more.
You might remember Rupert mention that his favorite art is Surrealism, so we thought it might be fun to choose one for the cover of our book. You can check Rupert's own surreal work here. He is amazing with it.
Ok so below are several surreal art images…Most likely the image will be small or med size and placed in the middle of the front cover. We need you to look through them and let us know which you think would make a good cover. If you have a better idea or can actually paint/draw a surreal image yourself then we are very open to that, but if not then choose which image you think Rupert might like the best! If all of them suit you then still let us know. Just choose the picture number from the way I have it ordered here, 1-7…
Email staff@rupert-grint.us or join us at the ICM forums to discuss.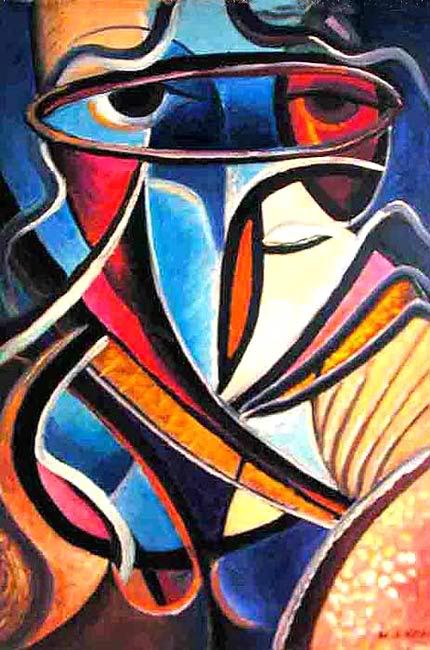 ..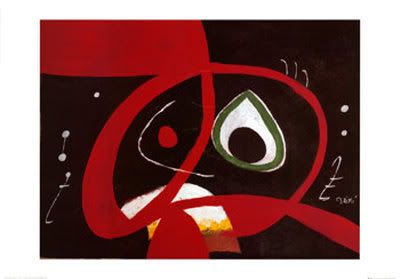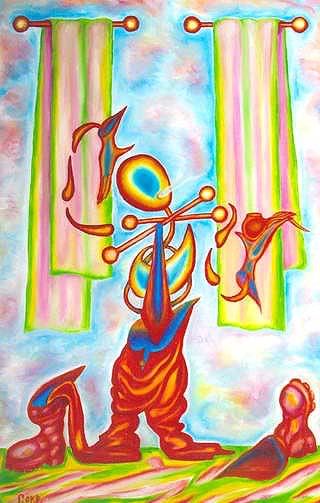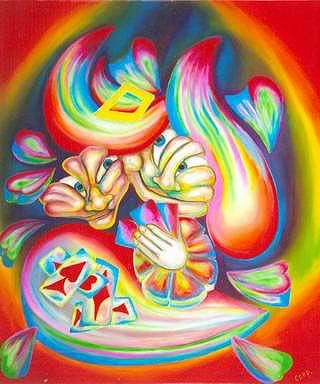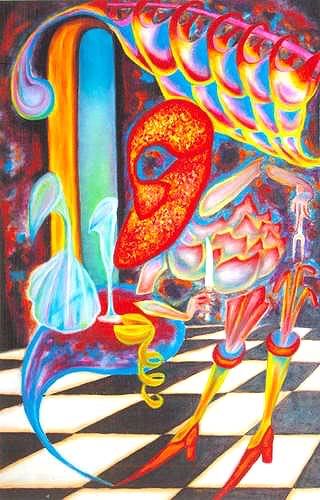 Surrealism Art- A 20th-century literary and artistic movement that attempts to express the workings of the subconscious and is characterized by fantastic imagery and incongruous juxtaposition of subject matter.